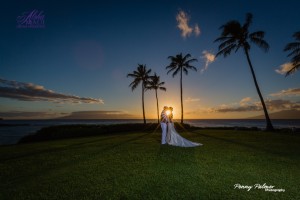 Eloping in Maui can be a beautiful decision! Welcome to the first day of the rest of your lives…
From the rolling beaches with soft sand, the grassy knolls overlooking the Pacific Ocean, the beautiful aqua-blue morning water or bright or colorful sunsets…
Eloping in Maui can be the most romantic event of your lives! Last year, TripAdvisor ranked Maui as the Number ONE Island in the World for 2016.  This works for you and against you when it comes to planning a destination wedding here.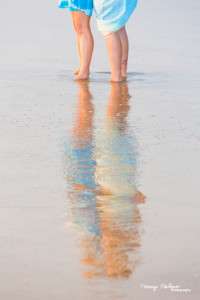 For You…
There are constantly great airfare opportunities and hotel discounts as there is more interest than ever in coming to Maui. Aloha Maui Dream Weddings also has Maui-specialized Travel Assistance available at no charge to you and your guests.

Against…
The beaches are more crowded and attempting to have that romantic, intimate wedding on the beach now requires that you use a Wedding Planner with experience and keen knowledge of the current state of things.
In the past you could walk down to any beach and have your ceremony. Now it takes careful planning to ensure that you have selected the right beach for the ambiance you desire.
That's where our knowledgeable Team comes in!
Eloping in Maui.. What to do next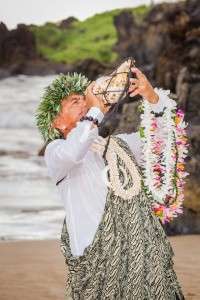 So you've decided that eloping in Maui is right for you.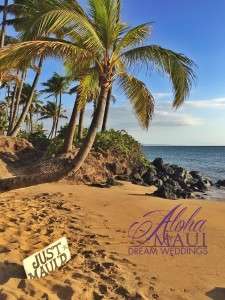 We're sure you are filled with questions. We offer Live Chat, Email, Text and Phone Support 7 days/week because your questions might not always come up at such convenient times to pick up the phone.
Our Team works on weddings full time, every day. Whether you're traveling from near or far, whether you're coming alone or with your friends and family… eloping in Maui can be a hassle-free dream with the right help.
Contact us and let us help you with all the special details. We have Travel Agents, Wedding Designers, Nany Services, Concierge Services, Imagineers for Romance, and full time Wedding Planners available to you.
Eloping in Maui Stories…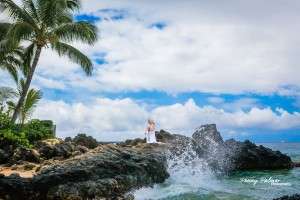 Each of these stories have one thing in common – hassle-free planning with an incredible wedding day. Won't you be next? (Click on images to enlarge them)
Meet Garry and Elaine from the UK. They were high school sweethearts that decided after 4 years together that they were too young to pursue such a serious relationship and sadly parted ways…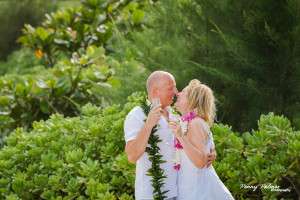 That was back in 1981…
In 2012, they "bumped into each other"… and the spark was just as strong as it was 31 years prior.
It was in the Rock Club that amazing night that both their lives made a drastic and romantic turn.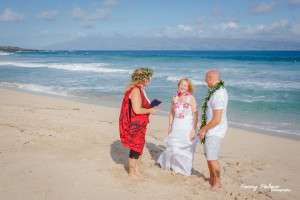 Garry says it was like a dream… then he found Aloha Maui Dream Weddings and he said his dream was complete. He had his wife, the beach, and the dream of a lifetime.
Eloping in Maui from Tennessee…
This couple warmed our hearts and became instant Ohana! With her gorgeous gown and his matching suit they were the Belles of the Ball! What a gorgeous wedding they had!
Celebrating her first flight across the ocean, Yelanda had one amazing adventure after another.
At one point, a rogue wave came up the beach and she and Montell ran for higher ground. The laughter than ensued made us all feel blessed and connected like an instant family.
Eloping in Maui from New Zealand…
Meet Gaynor and Keri. Culture and tradition mean a lot to this amazing couple. From his traditional Maori Groom's Sarong to their blessed accessories, they were able to bring a piece of New Zealand to the beaches of Maui.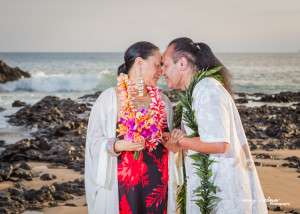 On their special day in Maui, they celebrated 29 years together! Keri says that Gaynor is a Maori woman with mana of her tupuna.  We asked them for their advice on exactly how to have a lifetime of happiness with the other?  "Hold steadfast to the love we have for one another especially in times of sadness, hurt, and pain."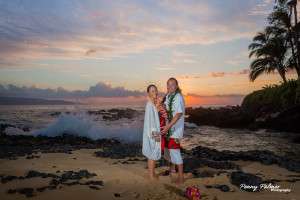 Having a native Hawaiian of Maui to marry them helped them to feel the connection to each other and the land during their ceremony. It didn't hurt to have the most amazing sunset that evening either…
We wish you a lifetime of new adventures and happiness!
Eloping in Maui from Australia…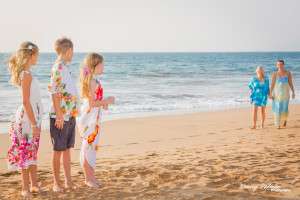 Meet Carissa and Julie and their amazing family. They're living proof of what dedication, compassion, love and laughter can bring to any family. The respect and admiration shown by these children only exemplifies the love they all share for each other. They returned to Australia and had a large, traditional ceremony afterward.
This family can create adventure anywhere they go and we're very happy they chose Maui to start this next adventurous chapter! They requested a more private beach on Maui and with a little hiking we were happy to oblige.  We typically would have recommended this area for a morning wedding, but these gals wanted to push the envelope, and in return we were blessed with the run of the beach and an amazing sunset!
Eloping in Ma from Singapore…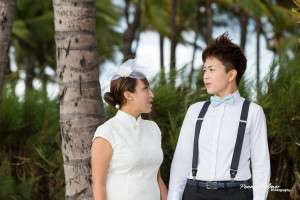 Once upon a time, two women had a dream of spending a lifetime together.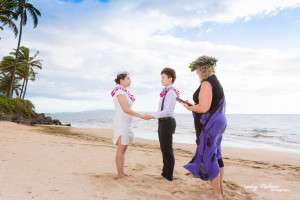 Their Country doesn't recognize them legally yet, but they wanted to make that romantic, heart-pounding, butterflies-in-the-stomach promise of commitment to each other. Here on Maui we recognize their desire and created a magical ceremony in a virtually private environment.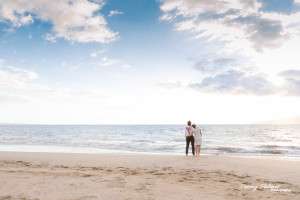 Working with the couple across the miles, we wrote a personalized ceremony and created an intimate wedding day. We provided them with privacy on the beach and the religious aspects that were so important to them. When we met the couple in person, we all became instant friends. They invited our team to visit them in Singapore and we hope they'll visit with all of us when they return for their anniversary.
Eloping in Maui from…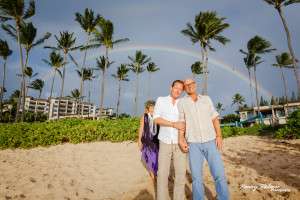 Meet Markus and Gerhardt from Innsbruck. Their laughter will warm your heart and instantly draw you to them.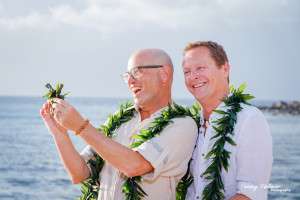 After 10 years together, they gathered their traveling friends and decided to tie the knot by eloping in Maui.
10 years later…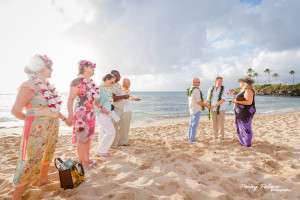 The chose to add Hawaiian cultural traditions into their ceremony and to include all of their guests in a lei exchange. They say the secret to a long lasting relationship is to respect each other and always to forgive. From Austria to Maui they trekked to elope in one of the most beautiful places on earth. Mahalo!
~~~~~
We hope that we've encouraged you to consider eloping in Maui.  If we have, please click the LIVE CHAT Button in the lower right corner of your screen, or email us below. Congratulations on your engagement and we wish you all a lifetime of love and adventure! We offer VIBER and WHATSAPP for free international text and phone calls.
info@AlohaMauiDreamWeddings.com
text or VIBER (808) 280-1551