Gay marriage in Hawaii is not only romantic, but now it's easy to plan from home. With so many gay and lesbian couples looking to the Hawaiian Islands for the wedding of their dreams, there's now an easy way to book that special day.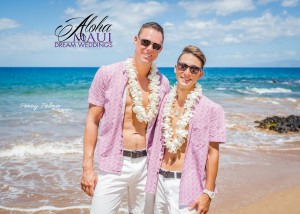 Are you considering an intimate beach wedding?
Toes in the sand,
Leis around your neck,
Palm trees swaying,
and ocean waves tickling the shore…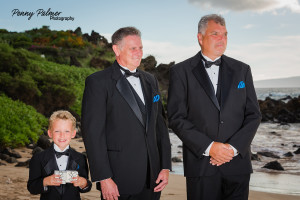 Are you considering a full gala with all your family and friends?
Dressed up in tuxedos and formal gowns,
Ambiance of a Private Estate on the ocean's edge or Secluded Beach,
Catered by the best Foodies on Maui,
Celebrating the most incredible day of your lives…
Gay marriage in Hawaii is the ultimate in romantic destinations.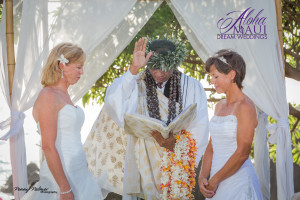 However you envision your special day, gay marriage in Hawaii is the place to do it. We have a team of professionals specializing in every aspect of your holiday.
From Experienced Designers to Romance Experts, Travel Agents to Nannies, Food Delivery Servers to Private Chefs, Concierge Services to Drivers….
We've got your gay marriage in Hawaii requirements covered. We will walk you through the steps for your marriage license and help you plan every detail of your ceremony celebration. You can stay focused on work and preparing for your vacation.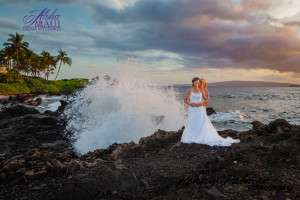 We have the Maui Imagineer on staff to help you plan romantic surprises for your fiance. Even if you aren't the most romantic person in the world, we have you covered. It will be a vacation you'll never stop bragging about. Set your budget and let the Maui Imagineer begin designing your magic moments. Each recommendation is specifically designed for your likes and dislikes as well as the level of adventure you want to offer your fiance. Give it a try!
.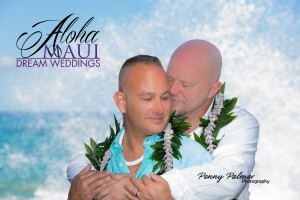 Gay marriage in Hawaii should be celebrated, not stressed over. Maui is a very gay-friendly island and you'll feel comfortable from the moment your feet touch the ground. We can provide transportation, airport lei greetings and even ready-made picnics for after your long 6+ hours of flight. We will help you plan down to every detail to ensure you have the most wonderful experience!