Trying to determine the best Maui beach wedding location?
Incredible Maui beach wedding locations
We primarily offer weddings on two sides of Maui – the South side and the West side, with the exceptions of Adventurous Waterfall Weddings and the occasional "Arctic" Haleakala Volcano Weddings. The South side of Maui is the dryer side of Maui year-round and with more opportunities for seclusion/weather, it is the side we most recommend . The West side typically is lusher but that comes due to the notorious "West Maui mist".
The South side of Maui includes many spectacular beaches. Some are large enough to get away from tourists, some are virtually private and others still retain their magic, no matter how many guests are on the beach at any given time. Some beaches provide Tahiti-like aqua blue water at certain times of day while others offer breath-taking views of surrounding areas.
Some areas require State Permits, others require County Permits. All public property will require some type of permit and mandatory insurance.
South Maui Beach Wedding Locations
…
West Maui Beach Wedding Locations
…
We are State Licensed and Insured so we have the ability to obtain either of those permits for you.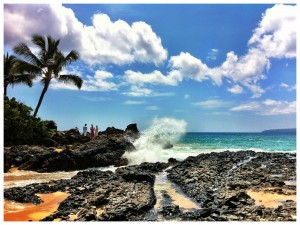 MAUI BEACH WEDDINGS should be fun, romantic & gorgeous!

~~~~~
Picture yourself here, marrying your best friend… 
Let your weding location take your breath away…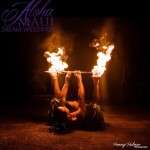 Invite Hawaiian Culture to your ceremony with fire dancers & hula dancers
Wedding Venues on Maui:
We work with many venues on Maui that offer the best views and the most affordable rates such as
Kukahiko Estate, Olowalu Plantation House and Sugar Beach Events.
We invite in award winning caterers, photographers, musicians and DJs
to keep you and your guests fed and entertained all day and night.
You'll work with wedding designers that can help you create your Maui Dream Wedding!
~~~~~
MAUI:   Maui was voted best island to visit in 2016 and those of us that call Maui home have to agree! There are many beautiful beaches on Maui to be married – some are more overused than others. Each beach is unique and offers its own special nuances – like more privacy, more shade, an opportunity for a grand entrance with many guests, etc…  We create beautiful weddings in Makena at Secret Cove as well as a few more hidden gems… Ask about some of our favorite locations, such as these:
Weddings in Hawaii: Maui South Shore
Weddings in Hawaii: Maui – Kaanapali and Lahaina Areas
The West Side offers a very different type of beach wedding and reception combo. For weddings in Hawaii on the West Side, this is one of our favorites.: Get married on the beach as the sun sets behind you… walk up to your waiting reception without any hassle or need to get in cars. Enjoy a beautiful wedding and reception with this amazing Maui Wedding Package – Beach 5.

Ironwood Beach is gorgeous for a Maui Beach Wedding; however, please keep in mind the climb back up, the afternoon tradewinds and the limited parking. This is a great beach for small morning weddings.

~~~~~~~~~~~~~~~~~~
Private Venues

For your weddings in Hawaii, we work with many local private venues to host weddings and receptions. These fantastic venues offer privacy, beachfront access or amazing high cliff views of Maui.
Venue Fees range from $600 – $5,000.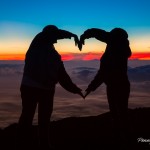 HALEAKALA WEDDINGS
Beautiful ceremonies can be created with picturesque Islands & Ocean Views as your backdrop while your personal chefs create a wedding feast for your party just steps away.
REMOTE LOCATIONS BY HELICOPTER
Private accommodations can be made with our prefered helicopter charter service so that you and your wedding party are whisked away by private helicopter to a remote, epic waterfall – making magical memories to last a lifetime!
Current Temperature on Maui: 
Consider the Sunset Times when planning where to get married:
info@AlohaMauiDreamWeddings.com
(808) 280-1551