Ready to plan your Maui Vow Renewal? Just starting to think about it?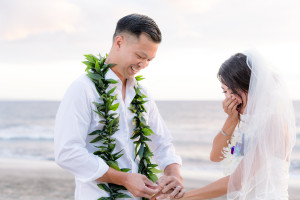 Whether you are planning this special day together or as a surprise for your spouse, allow us to help make this day magical! We will help you coordinate everything from the smallest detail to the biggest surprise! We specialize in intimate, beautiful memories at affordable rates.
Vow renewals are not only an opportunity to express the love that you share for one another, but also a chance to celebrate the accomplishments and milestones you share. Working with our Officiants allows you to personalize your ceremony and create a meaningful celebration. Make sure those important moments are expressed and celebrated. Don't opt for the "canned Hawaiian ceremony".
Read below what the daughter of our International Couple on Christmas Eve 2017 wrote about us on WeddingWire.com They arrived on a cruise ship for just 1 day to celebrate the 60th Wedding Anniversary of their 92 year old parents! We took care of every detail for them!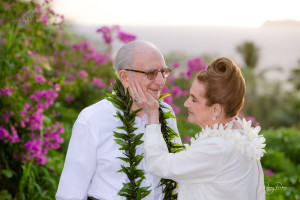 "Darci and the Aloha Maui Dream Weddings team organized a wonderful 60th Wedding Vow Renewal for our parents. It was a magical and unforgettable event that exceeded our high expectations. They were professional and knowledgeable, quick to respond at all times making the process stress-free and, above all, friendly and caring. We highly recommend their reliable service. Mahalo!" – Deborah, 1/4/18
~~~~~
.
A Maui vow renewal is the moment you reiterate
your endless love and respect for one another.
It can be as practical as a date night or as planned out as a full scale wedding & Reception!

Maui Vow Renewal – the new Date Night Concept?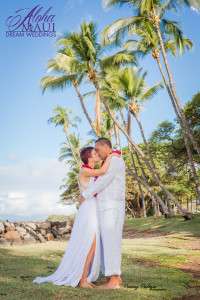 Sometimes we recommit to one another for a fresh start and sometimes it's in celebration of all we've accomplished and all we will continue to accomplish in our relationships. Maui Vow Renewals typically occur on the 5 year milestones; however, recommitting to one another can occur at any given time – even mid-year.
Either way, in today's world where divorce is common, staying together should be celebrated, don't you agree? It is hard work – but incredibly worth it! As the owner of AMDW, I just celebrated my 10 year anniversary and love providing this beautiful service for other couples as well!
Why would you recommit to your partner?
Recreating that special day:
Most little ones grow up with dreams about the perfect wedding and the celebration and party that goes along with it.  Sometimes that special day can't happen the way we'd hoped.  Sometimes we can't afford the ceremony we'd dreamed of at the time.  Sometimes our love for each other grows so much stronger over time that having another ceremony is a beautiful next step.
Whether you live on Maui and celebrate the aloha of life daily, or you're vacationing here and suddenly feel inspired to express your emotions – we can help make your Maui Vow Renewal the most special day possible!
Anniversaries/Accomplishments:
Often it is symbolic to renew your vows on milestone anniversaries – one year, five years, ten years, 25 years, or the Golden 50 years. Some couples choose to renew their vows after the birth of a child to welcome the addition into the family unit. Other couples choose a vow renewal after they've experienced a sense of survival (accident or illness) because the feel inspired at their second chance in life.
How creative can you be in your ceremony?
Some couples choose to renew their vows in front of their best friends that have experienced life alongside them. Others celebrate with all the friends and family that would have been at their first wedding ceremony. While others still choose that their vow renewals are personal between them alone. All ways are beautiful.
Maui inspires us to feel closer to Spirit and our surroundings and some choose to renew their vows within the embrace of Mother Nature. Often times it is the beauty of the sun setting over the Pacific Ocean that makes us realize how fortunate we are to have that partner sill by our side. We at Aloha Maui Dream Weddings want to help you create this special moment in your lives.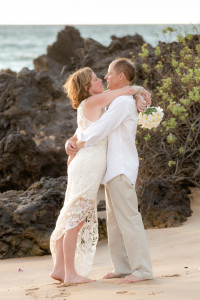 We welcome you to have your Maui Vow Renewal ceremony on the coast or surrounded by the lush greenery of the hills – with as few or as many witnesses as you'd like.
We can coordinate an intimate private charter on a sailboat or make arrangements for a private estate up in Haiku overlooking the ocean that can accommodate your entire entourage.
Our goal is to listen to your dream and then let us come back to you with choices for your budget.
Allow us to help you be creative. All you have to do is email us your information and let us do the hard part for you.
~~~~~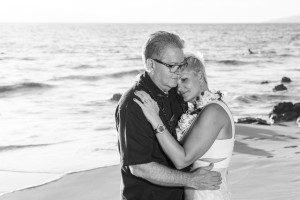 Maybe you haven't thought about a large Maui vow renewal ceremony – or maybe it's not in your budget…
Maybe you're just looking for a way to show that special someone that you haven't forgotten how to be romantic.
Maybe after reading this you've got new ideas for the old classic date.
Reinvent date night with a memory you'll never forget!
Maui Vow Renewal with Aloha Maui Dream Weddings.

A Maui vow renewal ceremony can be a private celebration of love between the 2 of you or a full blown wedding with reception following. We can help either way!
BOOK TODAY!
info@AlohaMauiDreamWeddings.com
(808) 280-1551