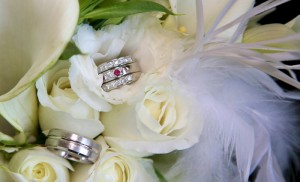 As the day approaches, it's easy to overlook some of the magic details that help elevate your special day. Here are some simple Maui wedding planner tips to help elevate your special celebration from simple to elegant. Your Maui wedding can be simple and elegant without all the fuss of a large church wedding.
Aloha aku nô, aloha mai nô
(I give my love to you, you give your love to me)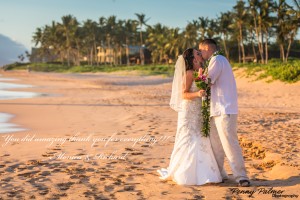 Imagine a beautiful sandy beach…
your pathway outlined in tropical ginger flowers and petals…
the conch shell blows in your honor as you begin your walk down to the water's edge…
the live musician serenades your approach…
your friends watch on as you make your way toward the spot of your union…
leis exchanged in a symbol of respect and honor…
the waves of the ominous Pacific Ocean lapping gently behind you…
the beautiful blue skies turn to magical colors of orange or pink…
the photographer capturing your stolen glances and secret smiles…
Hawaiian green sea turtles bob their heads and add blessings to your ceremony…
Hawaiian traditions brought into your personalized ceremony to bless the many days ahead of you as a couple.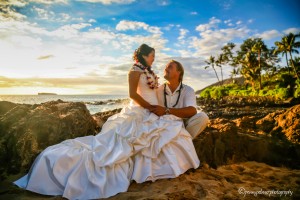 All of that elegance is created special for you… without the exorbitant costs and frustrations. When you book with us, you pick your day and we'll guide you through the rest. We handle everything here on island so you can focus on simply enjoying your trip to Maui, knowing that your ceremony is taken care of. We allow only one wedding booking per day as we believe you deserve our full attention – this is YOUR wedding day and we honor you. We would like to be your choice for your Maui Wedding Planner.

Wedding Favors
We can make suggestions for local bridal favors for your friends and family that came with you or easily transportable wedding favors to take home.  We work with local bakers to customize your cakes, wedding cookies or cupcakes.
Clothing
We can assist you with your choice of  formal wear from our preferred bridal center or over to Tommy Bahamas for wedding beachwear. If you need last minute dress pressing or cleaning, we work with a fantastic local vendor that can provide 36 hour turnaround for all your wedding party needs.
Flowers
Whether you've decided to go with simple leis or include a pathway of flowers, we work with one of the best flower companies in Hawaii where we have the ability to pick up your flowers straight from the farm. Fill your hotel room after the ceremony with lush, tropical flowers as a remembrance of your special ceremony!
Musicians
We have a large selection of wedding musicians to work with – from ukulele players to well-known international talent including harps, singers, and 2 & 3 piece arrangements.
Receptions
If you'd like to have an outdoor reception without the exorbitant venue fees, we have connections for your tables, chairs, linens, and tents and can set you up with beach-side amenities with a private caterer or mixologist.
If you'd prefer a more grandiose reception, we work with venues overlooking the Maui coastline, providing you the intimacy for your gathering as well as astonishing views.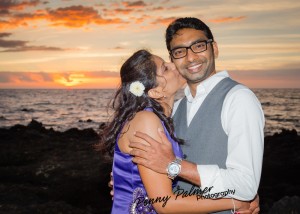 Aloha Maui Dream Weddings is here to help you with all the planning and take the stress away from the bridal couple and their families. We can go big or go simple – either way you'll have an amazingly elegant ceremony and reception without the higher cost. Let Aloha Maui Dream Weddings know what you have envisioned and leave the rest of the planning to us.
(808) 214-3959
info@AlohaMauiDreamWeddings.Com
Use the BOOKING CALENDAR to the right for instant access to a booking agent.