You have a lot of choices for where to get married on Maui and twice as many choices for Maui Wedding Planning.  We want you to have the best ceremony and the most uncomplicated preparation. We have excellent REFERENCES for weddings and vow renewals.  Excellent Maui Wedding Planning involves being available when you need them, not only for during the ceremony, but also to answer your questions before and during your time on Maui.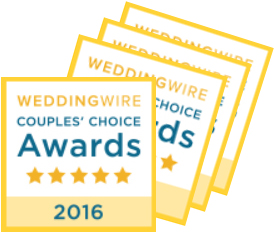 Click on the calendar on the left (desktop version) or on the bottom (mobile version) to inquire for your preferred wedding date. If it is blacked out, please submit through the form below. A Maui Wedding Planner will get back to you within 24 hours.
For faster service, VIBER (for international clients) or TEXT to 808-280-1551
Come get married on Maui – we have the resources to devote our attention to our clients.  We work with amazing private chefs, florists, transportation professionals, hair and makeup artists and traditional Hawaiian Resources.  You deserve a dream Maui Wedding Planner!
"We loved everything about today. You and your team made today unforgettable."
– Rachael G., July 2013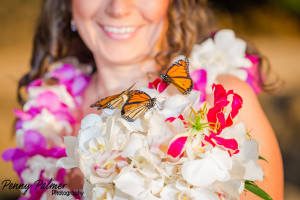 As the Maui Wedding Planner for your destination wedding, we can discuss your options, make recommendations and book the permits for venues such as the Oluwalu Plantation, Gannon's, Kukahiko Estate,  King Kamehameha or Private Estates. We can create incredibly beautiful beach weddings on secluded beaches or on favorites like Makena Cove or Kapalua Bay. We hire  popular nationally recognized musicians like Marty Dread.  We have affordable alternatives for gorgeous private receptions without the $5,000 venue fee overhead.
We listen to you while providing you with incredible insight as to what works and what to avoid. We guide you through the entire process but allow you to have the final say-so.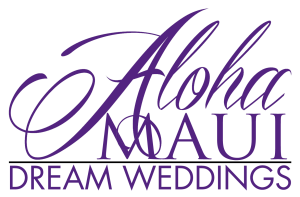 If you only require a May Day Of Coordinator and not a full Maui Wedding Planner, we are pleased to work with you or with whomever you choose.
Mahalo for your consideration in using Aloha Maui Dream Weddings for your Maui Wedding Planning.
Please contact us to talk about where to get married and book your dream Maui Wedding.
(808) 280-1551
Or email us to for all your Maui Wedding Planning needs!
Please Visit Penny Palmer Photography to arrange  for ceremony portraits
___________________________________________________________________
A Note from your Maui Wedding Planning Owner…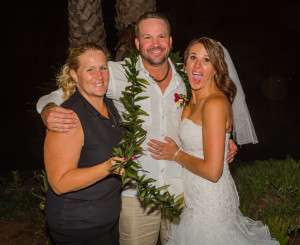 "Finding the perfect life partner is an accomplishment you should feel proud of and celebrate. Allowing me to pronounce the seal of this bond would be my honor. Whether you are taking vows with your best friend, promising I Do's to your lifelong partner, or reinstating those passionate beliefs in your vow renewals, Aloha Maui Dream Weddings is all about creating customized, beautiful Maui Weddings with lasting memories for your island wedding.
Aloha Maui Dream Weddings (AMDW) will assist you in creating the perfect island wedding ceremony without the hassles.
The Aloha Maui Dream Weddings Team can offer Wedding Officiating as well as Full or Partial Maui Wedding Planning. As a State of Hawaii Licensed Officiant, I will work with you personally to create a ceremony that is meaningful for you. I believe your ceremony should reflect all the intimate aspects that drew you to your beloved.  Our team respects your desires to create a true Maui Dream Wedding.

You name it and we will meet your needs, even after your wedding day with excursion assistance and trash-the-dress packages.  Every day of your ceremony and honeymoon should be as fulfilling as your wedding day."
Aloha e mahalo!
Reverend Darci
info@AlohaMauiDreamWeddings.com
(808) 280-1551
Leave a comment