Memorable Maui Weddings are created by talented, professional Maui Wedding Ministers, Planners and Artists.
Enjoy the reassurance of working with a team
with a combined wedding experience of over 100 years!
You're coming to Maui to have your dream Maui wedding. Aloha Maui Dream Weddings offers a team of the most compassionate, professional, wedding-loving Maui wedding ministers, artists and planners. We have 2 rules on our team.
#1. Treat everyone with respect and aloha.
#2. The wedding couple ALWAYS comes first.
We operate under these guidelines for each and every wedding. We hope that you will appreciate the sincerity we offer. Our team works together every week of the year, and because of this, we offer a very coordinated, professional delivery for all of our very special Maui weddings. The logistics are seamless which provides us with the opportunity to focus on the very unique details that matter to you. Take a moment to meet YOUR team – from Maui wedding ministers to planners to artists – each one here to make your day the best it can be.
… Maui Wedding Planners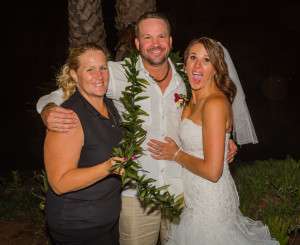 Darci – Aloha Maui Dream Weddings, Owner/Planner
Weddings featured in the New York Times & Las Vegas Magazines
2017 Award Winner – Best of Kihei
2017 Award Winner – Best of The Knot Weddings
2017 Award Winner – WeddingWire Couples' Choice Award
2016 Award Winner – Best of Kihei
2016 Award Winner – WeddingWire Couples' Choice Award
2015 Award Winner – Best of Kihei
2014 Award Winner – Best of Kihei
"Aloha! This is my opportunity to welcome you to the Aloha Maui Dream Weddings (AMDW) "Getting Maui'd" Ohana. I love weddings and spend every day planning the perfect unique detail for each special couple. Thank you for contacting us – we will have so much fun working together on each of your Maui weddings!

I take pride in making sure that you get the service you deserve. I believe that we should be available to answer your questions along the way – about getting ready, about your trip to Maui in general, and most importantly – about your ceremony. Maui Weddings are amazing! And yours should be too.  Let our team show you how smoothly it can all be planned. We have excellent reviews. Ask us about them!"
… Maui Wedding Day of Coordinators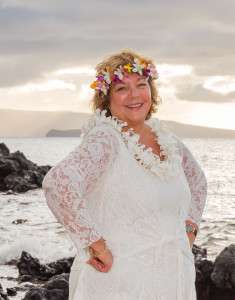 Maui Wedding Coordinator Carol
Carol may be the one that greets you with a smile on your amazing wedding day. She is known for her bubbly personality and reassuring demeanor. She'll keep the worries and nerves at bay!
.
.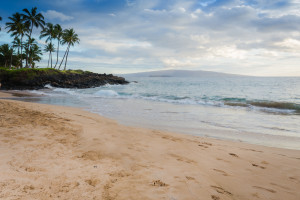 Maui Wedding Coordinator Kelly
Kelly exudes energy and enthusiasm… when you want your reception set up and underway on time, we pull Kelly in! Her love of Maui and her passion for customer excellence make her an incredible fit to this amazing team. We are incredibly grateful to have her on board!
.
… Maui Wedding Photographers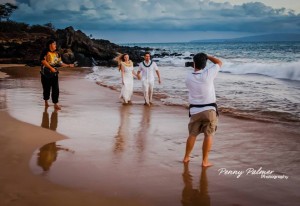 Penny Palmer Photography – Maui Wedding Photographer
2017 Award Winner, Best of Kihei
2017 Award Winner, WeddingWire Couples' Choice Award
2016 Award Winner, WeddingWire Couples' Choice Award
2016 Award Winner, Best of Kihei
2015 Award Winner, Best of Kihei
2014 Award Winner, Best of Kihei
"We try to push the limits for our clients and that says a lot about our team and the overall experience our clients have with us. Today's brides and grooms don't want their parents' pictures. They want images that are reflective of their personalities and that are unique to them.
I specialize in Wedding Ceremonies as well as Trash The Dress Sessions and Family Portraits. I only release high quality, edited images. I offer the option to have your pictures in-hand when you leave Maui. I love being artistic. Mahalo for including us in your special day!" http://PennyPalmerPhotgraphy.com
.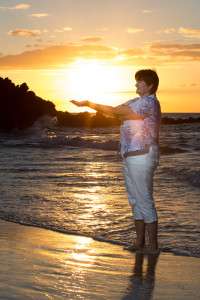 Maui Wedding Photography Assistant Ellie

Meet Ellie, photography assistant to Penny Palmer Photography. She's the one that will be making you giggle, relaxing you and carrying all that camera equipment.

.
.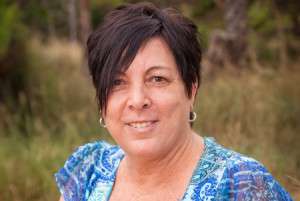 Nicole – Maui Wedding Photographer
Greeting you and capturing your beautiful wedding may be incredible photographer, Nicole! You will love working with her warm personality as she gets you to look your best for your special day!
.
.
.
… Maui Wedding Hair & Makeup Artists
Kym, Hair Artist, South Makeup Team Lead

"Ladies and gentlemen love our passion and dedication to designing exclusive styles that make both the brides and grooms look and feel unforgettable, and we love being surrounded by the family's love, fun and excitement that is experienced during their special day! Whatever you envision, we will make it your reality!"
Recently voted and awarded "BEST OF 2014" by TheKnot.com
"Maui Wedding Association" Board of Directors 2013-2016
.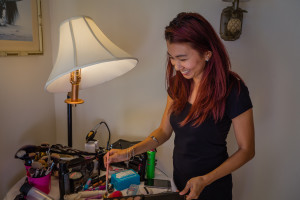 Dibea, Hair & Makeup Artist, West Maui Team Lead

"I'm Dibea, wife and mom and artist. I'm a graduate Nurse, with a passion for beauty. I've been enhancing beautiful brides for 10 years and I am blessed to turn my passion into a career. I enjoy glaming up my clients for any special occasion, especially weddings because I get to be part of a very exciting and joyful special day full of love"
… Maui Nanny Service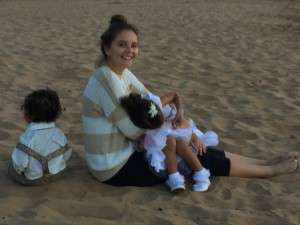 Jacqueline – Independent Nanny Services
Aloha! My name is Jacqueline and I was born and raised on the island of Maui. I am currently attending the University of Hawaii Maui College, studying for my Bachelor's Degree in Administration of Justice. In my free time, I love focusing on my education and being around children. My education is extremely important to me, as I am part of the Phi Theta Kappa Honor Society. Recently, I was just nominated for the National Youth Activist Award for volunteering and participating in my community. I also model and have received numerous pageant titles, which has allowed me to be involved in my community and work with children. Safety always comes first, and I have an up-to-date CPR and First Aid certification. I enjoy making a difference and being a role model to others in my community. I am extremely responsible, dependable, reliable, and also fun and energetic. I enjoy being outdoors, swimming, going to the beach and playing in the sand! My favorite thing to do is to create sand castles! I am very family-oriented and being around children really makes my day. Their playful attitudes and loads of energy make them a joy to be around. I have babysitting experience, and with me, your children will have fun playing and learning. I am looking forward to having to the opportunity of meeting your family and sharing the aloha spirit of Maui with you!
… Maui Imagineer Team
If you can imagine it, we can create it! Taking your honeymoon and destination wedding to a whole new level, ask for help from our Maui Imagineer Team. If you have grandiose dreams of waterfalls and candles or candlelit dinners on the bluff overlooking the ocean or a picnic on a secluded beach, she's the one to chat up!
Even if you can't imagine it… If you know you're not the most romantic person in the world, utilize the Maui Imagineer Team to help you plan all kinds of romantic surprises for your loved one!

.
… Maui Wedding Musicians
Louise, ukulele and guitar, vocalist

Born and raised on Maui, Louise finds many ways to give back to her community. When she is not performing, she spends quality time educating the youth on the islands of Maui and Lanai. Her beautiful voice makes her a sought after talent here on our island! We are very blessed to have her as part of our team.

.
.
.

Uncle Jimmy, ukulele and guitar, vocalist

Uncle Jimmy is a Hawaiian local that will keep you entertained for hours. He is known for his performances at the large resort here on Maui, such as the Fairmont Kea Lani. We are lucky to be able to have his time for our weddings. Book him for your ceremony and have him continue through your reception!

.
Paul is a multi-instrumentalist/vocalist based on Maui, Hawaii. Although he started playing guitar at the young age of 9, he only pursued playing professionally starting in the late 90's and has since played with many world-class musicians. His music include jazz, R&B, pop and Hawaiian, with guitar as his main instrument. He also plays the Hawaiian Steel guitar, Hawaiian ukulele and bass guitar.
.
Beautiful, amazing talent by vocalist and ukulele musician
.
.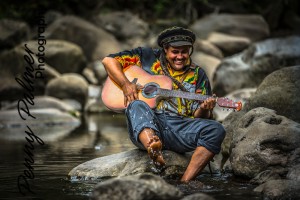 Marty Dread – Internationally Recognized Musician
Although Marty still tours the world with his own music, a combination of reggae, soul, blues, Hawaiian, country, acoustic and hip-hop dance beats, he is also constantly sought after for private events and celebrity weddings. We are blessed to have Marty in our ohana. He's recorded 17 albums of original music over the years and has collaborations with such artists as Willie Nelson, Jack Johnson, Kris Kristofferson, Inner Circle, Michael McDonald, just to mention a few. A fun addition to any wedding!
.
Tarvin is an internationally known musician, both for his own beautiful sound as well as his participation in HAPA. He adds joy and life to any wedding ceremony. Tarvin Edwin Lono Makia was born and raised in Hau`ula on the North Shore of O`ahu. His introduction to music started at the tender age of 5 playing the ukulele. Along with the influence of Braddah IZ and Gabby Pahinui, he was also inspired by the music of the Hui Ohana,Sunday Manoa, Gabe Kila,the Nanakuli Sons, Olomana, C&K and Kalapana, just to name a few.
Pamela – Ukulele Musician
An award-winning singer/songwriter, with three albums on Columbia and Epic as well as two more independently released albums to her credit, Pamelaʻs extensive list of music credentials includes two gold records and other awards. Pamela has devoted herself to Hawaiian culture for the last twenty years studying language, dance, and music with the pre-eminent teachers in each field. Pamela's love of Hawaiian music and language, and her rich history in contemporary music, inevitably coalesced, inspiring her most recent CD "Hawaiianized" – thoughtfully chosen songs of love, hope, friendship and harmony. She can bring these songs, along with traditional Hawaiian "mele" (songs) and "oli" (chants) to your special occasion.  Pamela is also willing to learn one special song of your choice for no extra charge,  as long as itʻs adaptable to the 'ukulele. Her song list available on request.
.
… Maui Wedding Ministers
Kolleen has had an interest in major world religions.
As such, she's studied at great length the teachings of the best loved spiritual
masters, especially those of Jesus Christ and Buddha. She is a real inspiration to others
and has been a great influence in the mentoring of Reverend Darci.
.
"Being a Hawaii weddings minister on Maui is an incredible gift. I am thankful every day for this opportunity. For many years Maui has been alive in my heart as I walk the beaches, feel the tides and listen to the music of the ocean. 10 years ago I had my own wedding here on Maui a few days into one of Maui's biggest storms in recent history. Reverend Kolleen had scouted our intended beach and found that it was not usable from the storm. The date was very important to us for sentimental reasons so I understand you when you tell me the same thing. With knowledge of the local geography, she found us a new beach in time for a sunset wedding on that same day. With inspiration from ministers such as her and education form local Hawaiians, I use this knowledge, respect and ethics to best serve you, my clients, and offer them aloha for their support."
Rev Alika, Reverend and Musician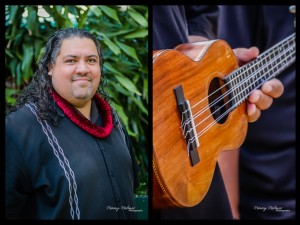 Following in his Uncle's footsteps, Rev Alika is proud to offer his blessings in the form of chants, and traditional representation. Rev Alika takes the time to get to know you. You can feel his compassion through his soft spoken, easy mannerisms. Reverend Alika is a native of Maui with a long line of cultural and family history here in the islands. He is professional and reliable and enjoys spreading the spirit of Aloha with visitors to the island he calls home. Reverend Alika offers ceremonies ranging from traditional Hawaiian to religious with an island influence. He will take the time to learn about you and your wishes for a ceremony that will be the beautiful Aloha Maui Dream Wedding to last a lifetime….

.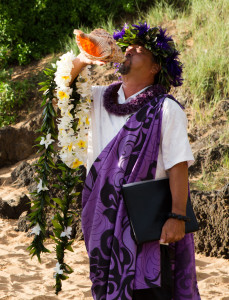 Reverend Kimo
Rev Kimo's passions are his family and his faith. His ceremony comes from the heart with much Aloha. I open every celebration with the blowing of the conch shell, the Oli (Hawaiian Chant) and close with a Hawaiian Blessing. I have lived all over the world and now call Maui my home.
.
.
.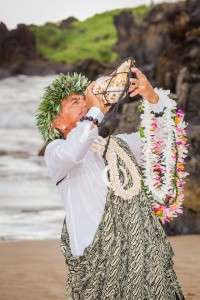 Reverend  Kuya
Rev Kuya brings the native Hawaiian peacefulness to your wedding celebration through his chants and blessings.
.
.
.
.
.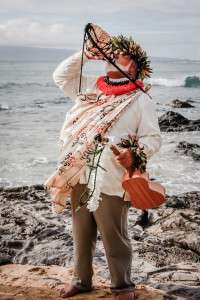 Reverend Laki Kaahumanu
Rev Laki Kaahumanu is most well known around Maui for his wide smile, big heart and joyful laugh. He is the great, great grandson of Queen Ka'ahumanu, wife of King Kamehameha. He is a member of the last royal family to have ruled over our beloved Hawaiian Islands.
.
.
.
.
.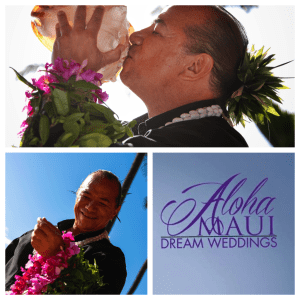 Maui Minister Charles Nahele
After exploring the globe for a couple years and sharing in the various cultures, Maui Minister Charles Nahele has returned to Hawaii to continue making music and participating in the most special day of your life.

.
.
.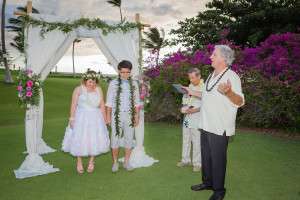 Pastor Bob
Pastor Bob has been known in Wailea as Pastor Bob for more than 2 decades. He imparts his gentle words and leaves the couple feeling hopeful and ready for life's next adventure.
.
.
.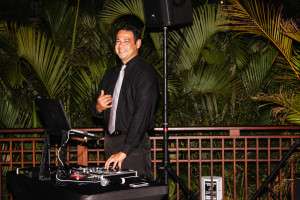 Maui DJ Del Sol
We love working with Maui DJ, Del Sol, as he takes your reception guests on a wirlwind adventure. Clients and Vendors alike will brag about his easy nature and fun-loving energy that he brings to your reception!

.
.
.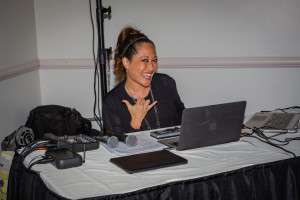 Maui DJ and Reception Singer Missy Aguilar
Work closely with Maui DJ Missy to create the music experience you want to offer during your reception. Add on live vocal performance and lighting. Watch her perform at various resorts around the Island including the Grand Wailea Hotel and Four Seasons Maui.
.
.
.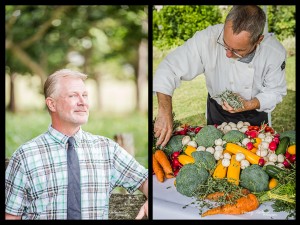 Catering for Private Receptions, Daniel & Ralph

Ralph's 'in-home catering and butler service' began and flourished as he catered to many of the prestigious families of Boston and environs.  In addition to private clients, Ralph also catered to the British Consulate and visiting dignitaries, as well as events as diverse as the Boston Marathon to cruises to Martha's Vineyard and Nantucket and at concert venues. Ralph moved to Maui in 2001, and worked as Executive Chef for An Absolute Affair, and captured the award for Best Appetizer at Taste of Maui the same year. Daniel became co-owner in 2008.

.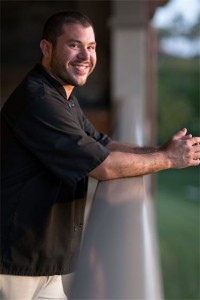 John – Private Chef
Nowadays what really excites me is cooking things I have never done before.  I love experimenting with fusions and expanding my horizons with new restaurants and dishes that inspire my creativity in the kitchen.
The island of Maui has come a long way in my years here, and now local, sustainable products are more accessible than they have ever been.  I love finding amazing products that we can feel good about for ourselves, others, and the environment.
Eat well and enjoy life!
.
.
,
Call (808) 280-1551 and Book Today!
You should be allowed to make an entrance!
You should have a team behind you, helping with all those critical decisions.
You should be able to enjoy a customized ceremony that matters to YOU and enjoy all the benefits of a Maui Destination Wedding!
You shouldn't have a canned "I do" and 5 minutes later your wedding minister is rushing off to do another wedding down the beach.
Our team is passionate about providing all of this, and we do it with Aloha.
info@AlohaMauiDreamWeddings.com
VIBER  (808) 280-1551
Leave a comment