As a wedding planner in Hawaii, Maui weddings are truly no ka oi (the best)!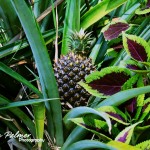 Helping you plan every little detail can be a lot of fun, and actually stress free for the bride. Destination weddings will be tricky to plan if you're not using the right wedding planner. Maui weddings can be as intimate as a beach wedding for two or as elegant as a private estate wedding with 75 of your closest friends. Either way, trying to plan without seeing the venue or knowing the vendors can cause a great deal of stress on the bride.
We, at Aloha Maui Dream Weddings, only do weddings… every day, all day. Planning your wedding in Maui is what we know best.  We have the most amazing team of professionals both in house staff as well as florists, decorators and wedding cake makers. Everything you need to plan your destination Maui weddings at the touch of your phone or computer.  We are available 7 days/week to help you plan and take all your worries away.
"We loved everything about today. You and your team made today unforgettable."
– Rachael G.
We work with many vendors to create your wedding favors. You can select from beautiful boxes filled with local treats or individually wrapped local favorites. We can assist you in providing everything you need to make them with your friends and family once you arrive or surprise them and allow our team to prepare them for you.
Simple Steps. Select the container which best suits your wedding theme. Notify us and we'll discuss your locally made treat options to fill it with.
Choices:
…..
Alternative Favor Options:
Leave a comment