Dreaming of eloping on Maui (and ticking off some bucket list additions)?
CLICK HERE TO READ OUR REVIEWS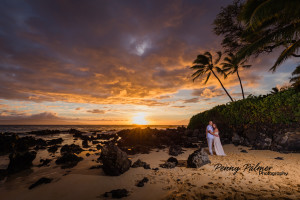 There is a reason the Hawaiian people say "Maui No Ka Oi!" (Maui is the Best!).  It's because it just is! It's the reason why Oprah and many other highly visible individuals choose Maui as the place to escape to paradise. It's the reason once you visit, you will forever long to return. The spirit of Aloha will remain in your heart long after your feet are back on home soil and will never quite leave you.
What better idea than eloping on Maui…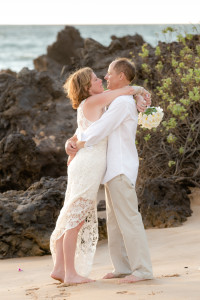 The term 'bucket list' became popular a few years back and there's a reason we should all make one.
Not only in the way that you need to tick off items before you shuffle off this mortal coil, but in the way of making lasting memories that will make your heart sing every time you remember them. Romance, love, incredible sights, sounds and smells… that timeless elegance of gorgeous sand and gentle waves… Elope on Maui and experience the wonder that delights so many already!
Eloping on Maui and Making Memories
Life is about making memories, not 'who dies with the most toys wins'.  Go make a bunch of them!
Maui offers much for the 'ticker of the bucket list':
… from lazing on a pristine beach
… to peeking into the lives of some amazing sea life
… to thrill-seeking activities to wake up that adrenaline
… to the most stunning drive that you will see in many-a-lifetime.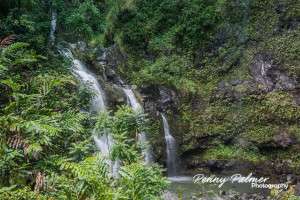 Spend a day on the Road to Hana. Whether you chose to rent the car of your dreams and drive yourself or if you feel your eyes will be too busy taking in all the gorgeousness to stay affixed on the road and you elect to take a guided tour. Whichever way you choose to see it, do! There are more waterfalls than you've imagined on one drive and each curve of the road will uncover another lush 'wow' moment.
Whatever else is on your list, be sure to include checking out our amazing waterfalls.
CLICK HERE TO READ OUR REVIEWS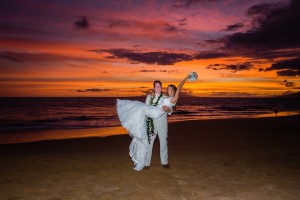 Go whale watching if you're here in the winter!  Humpback whales make Maui their regular home and seeing these gentle giants is a once in a lifetime treat. Their smaller pals, the dolphins, also like to show themselves for your viewing pleasure and I know that watching these crazy clowns frolic definitely ticked off one of my list inclusions.
Likewise, Maui's beautiful turtles, though not as large, are just as majestic and swimming with these beauties will fill your soul with a sense of calm. Check out a cleaning station or the turtle highway. Float on the surface and watch them feed or play.
Even just swimming through the warm clear waters without the company of any sea creatures is still one of the most delightful things to do. The clouds above reflecting on the surf… breathtaking.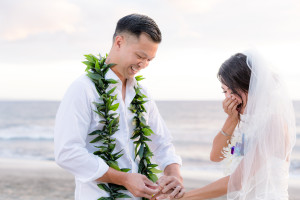 If getting your heart pumping is more your style, then why not book yourself in for a zipline adventure. Maui offers choices from the kid friendly to soaring 90 ft above a canyon. It's most definitely a different way to see this beautiful land and though it's not on my list, for many of you it will be right up there (no pun intended!)
But maybe just slipping that ring on your wife's finger and declaring your undying love will be adventure enough.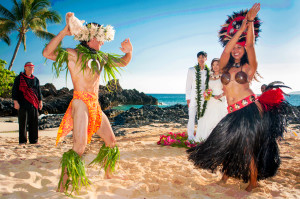 Make sure you take advantage of one of the many luaus available – please be sure to ask us which ones are worth the money so you're not disappointed.
You will truly feel like you've experienced the Maui hospitality and become Ohana (family.) You will enjoy a beautiful meal whilst being entertained and leave feeling you have experienced the true Hawaii. If time is short for your elopement on Maui, we can bring the luau to you at your ceremony!
Your elopement on Maui is very special. It's an opportunity to proclaim your love to one another and share new adventures for the first time. Our team can answer all your holiday questions – from planning the perfect personalized ceremony to selecting the best adventures to commemorate your holiday.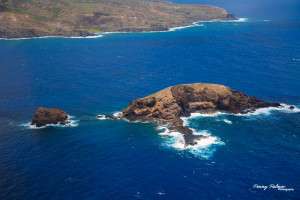 After you've had your fill of Maui (and perhaps that moment won't ever come,) it's just a quick flight to visit some of Hawaii's other attractions, such as the Pearl Harbor monument on Oahu or an active volcano on the Big Island. It's flowing right now for the first time in ages and is a gorgeous site at sunset or sunrise.
After your morning elopement on Maui, take a helicopter ride over to Molokai and view incredible cliff walls, waterfalls and land untouched by technology. Buy the video and share with all your friends!

So make your list, grab your partner and get your flights and accommodations. Our travel agents can help with every detail for no charge to you.
Go make Maui your new favorite place. Begin your life's adventure on one of the most romantic, beautiful Hawaiian islands… What's better than eloping on Maui – book your package now and open the next chapter of your book.
That's what I call making memories – you'll come back with a heart full as well as a new husband or wife! All without the stress of a a big wedding planning. Eloping on Maui – We'll make it easy for you. Just read about us here!