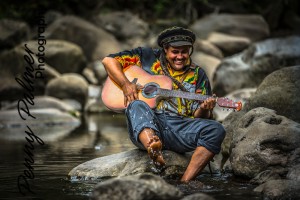 There's always so much going on that many ask us, "What to do Maui August?"
Here's some highlights of what to do Maui August 2016 here on the island of Maui. After looking the month over –  what will YOU be doing on holiday this month?
Share in an adventure
Renew your wedding vows
Let's start your list… What to do Maui August…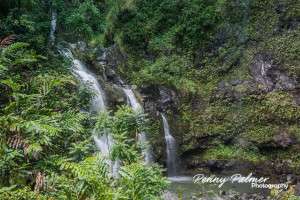 ~~~~~
Surfing, Sunbathing, Turtle Watching,
Grazing, Shopping, Wind surfing, Castle Building,
Hula Dancing, Coconut Eating, Exploring, Hiking, Snorkeling…
~~~~~

Always available entertainment:
ELVIS: Elvis is alive on the West Side and performing on Maui! He's absolutely amazing in Burnin' Love!  For tickets and more information click here
MAGIC: As if a Maui sunset and surfing dolphins and turtles weren't magic enough, there's a fun magic show here on Maui called Warren & Annabelle's. Click here for more information and tickets
Snorkel Adventures: Trust your family to none other than Captain Don of the Seafire! His crew can answer any question and with a maximum number of guests at 20 someone will always be available to chat with you! Best rates on the entire island with the best safety rating too! Check them out here and tell them Aloha Maui Dream Weddings sent you!
Some off the beaten track events:
~~~~~
With so many things to do in Maui, we thought we would give you an assortment of activities
ranging from FREE to FEE.
Check out a few of our local favorites:
August 5th …The Sons of Manu Kaha 'Iali'i,
Time: 7:30 pm
Cost: TICKETS: $30, $45 (plus applicable fees)
Join Willie K and his brothers in this special, intimate evening sharing the music and stories of their father Manu and growing up on Maui.
~~~~~
August 6-8th … Volunteer for 2 nights in Haleakala Crater
8:00am-4:00pm
Enthusiastic and fit hikers are sought for a service trip with the Friends of Haleakala National Park in Haleakala Crater August 6-8. Volunteers stay at Holua Cabin Saturday and Sunday nights, hiking out Monday.  The group will perform one of a number of tasks ranging from cabin maintenance to native planting to invasive species removal.There will be some time for enjoying the Crater wilderness.
Learn more and register at the Friends of Haleakala National Park's website, www.fhnp.org , and then contact the trip leader listed on the website.
Haleakala National Park, PO Box 369, Makawao, HI USA 96768 : Website: www.nps.gov/hale/
Location Details:
Office hours: 8am-4pm HST
Stretching across east Maui, Haleakala National Park is home to Haleakala Crater, an active, but not currently erupting volcano, and Maui's highest peak. Rising over 10,000 feet above sea level, Haleakala's graceful slopes can be seen from just about any point on the island. Haleakala means "House of the Sun" in Hawaiian, and legend has it that the demigod Maui lassoed the sun itself from its summit to slow the sun's journey across the skies.
Location Specifics: Switchback trailhead to Holua Cabin in Crater.
~~~~~
August 6th… Ridge to Reef Rendezvous 2016
9:00-12:00
Join the Ridge to Reef Rendezvous on Saturday, August 6th, at Kahekili Beach Park (Old Airport Beach) in North Kāʻanapali. This fun family-friendly event is free and open to the public, and will be held from 9 am to noon. Arrive early to receive a free tshirt, plus other giveaways from conservation partners. This annual event marks the 7th year since the establishment of the Kahekili Herbivore Fisheries Management Area (KHFMA), and through the years has expanded to focus more broadly on watershed-scale conservation themes, the things that any Maui resident can do to help our coral reefs and fisheries, from both land and the ocean, mauka to makai.
Where: Kahekili Beach Park (Old Airport Beach, Ka'anapali, 65 Kai Ala Dr, Lahaina, HI 96761), a site within the Kahekili Herbivore Fisheries Management Area
What:
• Pono Fishing activities for keiki, with the Maui Nui Makai Network, NOAA Fisheries, and more…
• Ocean-Friendly Business recognition ceremony and media event, featuring the properties and landscapers with West Maui Kumuwai's Ocean-Friendly Landscaper & Property programs, Surfrider Foundation's Ocean-Friendly Restaurants, and Hawai'i Ecotourism Association's Sustainable Tour Operator certification program, emceed by West Maui County Council Member Elle Cochran…
• 15th Great Annual REEF Reef Environmental Education Foundation Fish Count with the Hawaii Fish Identification Network…
• Reef Tour of Kahekili Reef (guided and virtual tours both available!)…
• Scavenger Hunt, Finding Tory the Uhu (with great prizes!)…
• Ocean-Themed Culinary Contest…
• Sunscreen Sustainability Station: Is your sunscreen "in the Right Zone?" (and pick up a simple recipe to make your own sunscreen!)…
• Ridge to Reef Hui – info booths featuring Maui organizations and agencies (see below)…
• Bycatch Beach and outreach with Expand PMNM
• Food! Prizes! Giveways!
SCHEDULE:
9:00 am: event check-in, culinary contest check-in, t-shirt giveaway
9:15 am: deadline to check in ocean-themed culinary contest* entries
9:30 am: REEF fish survey with Maui Fish Identification Network
9:45 am: Group Photo!
10:00 am: Bycatch Beach presentation
10:00 am: Reef Tour with R2R partners
10:45 am: Prizes awarded for Culinary Contest and Scavenger Hunt
11:00 am: Ocean-Friendly Business recognition and media ceremony
11:45 am: Lunch provided by CJ's Deli & Diner, Sangrita Grill, and the Westin Kāʻanapali Ocean Resort Villas
*Culinary contest details:
The culinary contest features any type of edible creation with an ocean theme. Entries must be checked in no later than 9:15 am. Judging by event-goers is based on appearance with prizes awarded based on scores. Following judging, culinary contest entries will be eaten, along with the generous donations of food for the event provided by CJ's Deli & Diner, Sangrita Grill, and the Westin Kāʻanapali Ocean Resort Villas.
Mahalo to event sponsors:
Hawaii Tourism Authority, Hawaii Department of Land and Natural Resources, Honua Kai West Maui Community Benefit Fund, and the Kā'anapali North Beach Masters Association.
~~~~~
August 13th  …  6th Annual TriLanai City Run
Website: www.trilanai.com
The event invovles a 5 km, 10 km, and 21 km distances, as well as a keiki run around Dole Park
~~~~~
August 14th  …  Hawai'i International Music Festival
McCoy Studio Theater : 7:30 pm
This festival event is the brainchild of award-winning violinist, Eric Silberger, and Metropolitan Opera soprano, Amy Shoremount-Obra. This special concert will combine the finest classical music with Hawaiian culture, featuring performances by Silberger and Shoremount-Obra, along with soprano Mikayla Sager, cellist Daniel Lelchuk, and pianist Kwan Yi. They'll share undiscovered gems by Shostakovich, Piazzolla, Kodály, Rachmaninoff, Bachelet, Mozart, and more! 
Tickets:  $50, $35; Students $15 w/valid photo ID (plus applicable fees)
Maui Arts & Cultural Center, One Cameron Way, Kahului, HI USA 96732
Email: info@mauiarts.org : Website: www.mauiarts.org
~~~~~
August 19th  …   MAUI CALLS: Celebrating Vintage Hawaiian Fashion
6:00-10:00pm Yokouchi Pavilion/A&B Amphitheater MACC's signature fundraiser gala!
Enjoy delectable pūpū created by chefs from stellar Maui restaurants paired with premium wines served by vintners from boutique wineries around the world. This year the event theme is "Celebrating Vintage Hawaiian Fashion" … so have fun and dress to impress! The gala starts with a fresh flower lei greeting and Hawaiian music serenade while you mix, mingle and taste and features live music and dancing under the stars. Silent and live auctions offer the chance to bid on hundreds of items, from fabulous Hawaii staycations and fine wines to "Uniquely Maui" items such as special house parties, and "Uniquely MACC" items, like autographed music instruments & more! All attendees must be over age 21 with valid photo ID.
Individual tickets: $175, $195, $250, $500; Tables of 10: $1,950 – $10,000
Contact Kathy MacGlashan for more information or to book tables of 10: 808-243-4225 or kathy@mauiarts.org
~~~~~
August 20th… MANAIAKALANI ~ MAUI FISH HOOK RACE AROUND MOLOKINI
Contact: Katy Smith
Phone: 808-633-1502
Email: katy@kiheicanoeclub.com
Website: www.kiheicanoeclub.com
~~~~~
August 23rd… Starry Night Cinema – ZOOTOPIA
A&B Amphitheater; 7:30 pm/gates @ 6:30 pm – 10:30
Maui Arts & Cultural Center presents another Starry Night Cinema event! Bring a low-back beach chair and/or a blanket and spread out on the lawn for a special screening of "ZOOTOPIA!" Come early and participate in an art activity for the kids, purchase food and drinks from local food trucks, and enter our prize giveaway! Join us for some FREE FAMILY FUN! If it's rainy, the movie will be shown in the Castle Theater; seating is first come/first served. Sorry, no coolers or outside food/beverages allowed.
ABOUT THE FILM: The brilliantly well-rounded "Zootopia" offers a thoughtful, inclusive message that's as rich and timely as its sumptuously state-of-the-art animation, all while remaining fast and funny enough to keep younger viewers entertained. From the largest elephant to the smallest shrew, the city of Zootopia is a mammal metropolis where various animals live and thrive. When Judy Hopps (Ginnifer Goodwin) becomes the first rabbit to join the police force, she quickly learns how tough it is to enforce the law. Determined to prove herself, Judy jumps at the opportunity to solve a mysterious case. Unfortunately, that means working with Nick Wilde (Jason Bateman), a wily fox who makes her job even harder.
FREE ADMISSION
~~~~~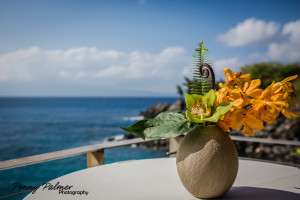 There's always lots of things to do in Maui; whether you're looking to relax by the pool or go out an explore some Hawaiian culture.  What to do Maui August 2016 offers lots of things for visitors and locals alike. Go out and enjoy – the weather's perfect – what's stopping you?
Aloha!
Aloha Maui Dream Weddings Team