I'm always being asked what the perfect day after your ceremony could include. You might want to consider a helicopter adventure! I recently had the opportunity to go with my favorite Maui helicopter company, Blue Hawaiian,  on a tour around the West Maui Mountains then over to explore Molokai.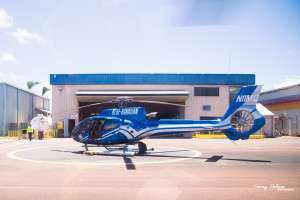 Blue Hawaiian offers one of the best safety ratings on Maui and to me, that was number one.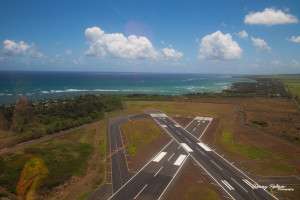 I personally know one of the lead mechanics and I can only imagine that if he does his job there anything like how he cares for his family and community, then we can expect the best opportunity for all-round safety.
The Molokai Adventure Begins…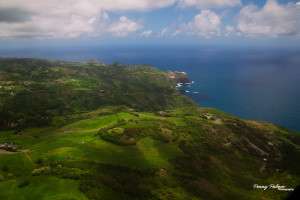 Taking off over the airport, we headed out toward West Maui. At first we saw the bluffs that I've seen many times when heading toward the Road to Hana.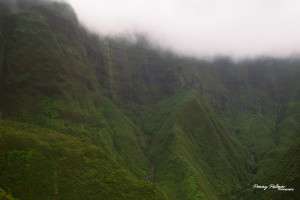 But then, we passed a bend and began a magical, mystical adventure. Bluffs reached to the sky and waterfalls embedded into the forests. Our pilot was our tour guide and answered our questions along the way.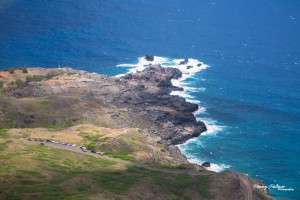 This West Maui Mountains tour was breathtaking and offered views that were unimaginable from the surface roads below. If you're not a hiker, you'll appreciate being able to get into these remote areas.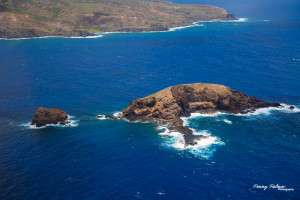 As we left Maui behind, we crossed the narrow straight over to Molokai. The water became a deeper blue and the landscape changed.
Molokai is a magical island. With most of the population being Hawaiian, they are very self-sufficient. Molokai is not an Outsider island – you won't find a Four Seasons Resort here!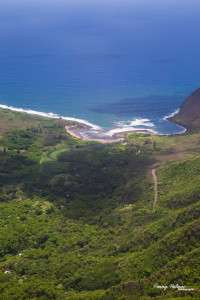 Molokai offers valleys filled with beautiful fruit orchards and beaches empty of  resort umbrellas. You really need to schedule your helicopter tour to experience this first-hand. It was absolutely breath-taking!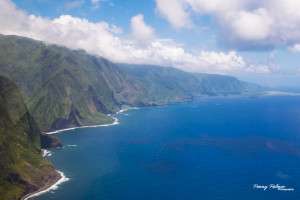 It wasn't until the early 1800's that Molokai was affected by Westerners but this island is probably best known for what is referred to now as the "Leper Colony" overseen by Saint Damien (seen at the far right point).
Molkai represents a very spiritual and deep connection between man and land. As of a decade ago, Hawaiians still made up half the population of Molokai. Generations have passed the land and culture down to their offspring. You can see the towns from this helicopter tour.
The first known arrival of Polynesians in the Hawaiian Islands was here on Molokai, in an area now know as the Halawa Valley in 500-600AD.
As we headed back to Maui, we could see the narrow, cliff road that encompasses the island, including the portions not allowed by rental car companies. You could see great places to hike, the West Maui blow hole (known as Nakalele Blowhole) and Honolua Bay (an incredible snorkleing and surfing spot).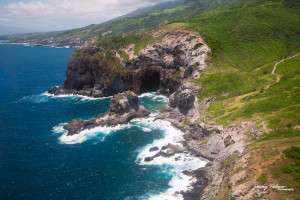 Many of the views seen from above will never be experienced first hand unless you check out one of these tours – even with the best island hiking guides.
So wouldn't you agree that experiencing this breathtaking adventure would be incredible on your wedding day? Let our Concierge Services help you with reservations. Ask us how. Aloha!