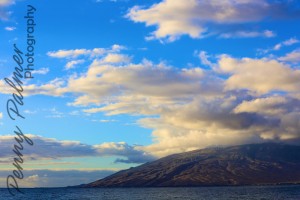 If you've chosen Maui as your destination wedding, then you're most likely having your honeymoon here as well. Maybe you'd like to send your family and friends off to do something fun so you can snuggle on a beautiful beach with your new spouse. If you're not here for your destination wedding but instead you're living the aloha, check out one of these events. There's lots going on this month on Maui so stay tuned for more!
September 7
Looking for something off-the-wall to do with your kids on a Saturday night? Why not go to the Stock Car Racing at the Speedway! Fun starts at 6:30pm – Visit their website for more information.  www.paradisespeedwaymaui.com
Stock Cars too loud for your littlest ones? How about an outdoor movie under the stars at the MACC's Starry Night Cinema?
September 7
Starting at 7:30, showing – "Wreck-It Ralph"(John C. Reilly) is tired of being overshadowed by Fix-It Felix (Jack McBrayer), the "good guy" star of their game who always gets to save the day. But after decades ofdoing the same thing and seeing all the glory go to Felix, Ralph decides he's tired of playing the role of a bad guy. He takes matters into his own massive hands and sets off on a game-hopping journey across the arcade through every generation of video games to prove he's got what it takes to be a hero. On his quest, he meets the tough-as-nails Sergeant Calhoun (Jane Lynch) from the first-person action game Hero's Duty. But it's the feisty misfit Vanellope von Schweetz (Sarah Silverman) from the candy-coated cart racing game, Sugar Rush, whose world is threatened when Ralph accidentally unleashes a deadly enemy that threatens the entire arcade.   Will Ralph realize his dream and save the day before it's too late?
September 20
Makawao 3rd Friday! Fun lasts from 5-8pm! Neola Caveny lives on an entirely solar powered tropical flower farm on Maui.   She trained and worked as a gemologist and jeweler for many years until she discovered a passion for working with gourds while she was learning to make ipu instrument as a student of hula.  All of the patterns and subjects she uses on her beautiful pieces have a traditional Hawaiian background and she uses the wood burning  techniques she first learned to do on kukui nuts.  In ancient Hawaii, gourds were used for cooking, musical instruments and headdresses and were often highly decorated using the same time consuming techniques as are still used to this day.
September 24
Tony Bennet visit Maui! Bring your parents and ohana 7:30-10:00!
A premier interpreter of popular song, Tony Bennett is an artist who engages his audience, heart and soul. He's been in the business more than 60 years, but that doesn't stop him from gaining new fans each year and adding more Grammy Awards:16 so far, including the Lifetime Achievement Award.
If Frank Sinatra can say "Tony Bennett is the best singer in the business," you might just have to agree! Join us for a memorable evening with this brightly-shining star (who just loves the acoustics in the Castle Theater, by the way!) Special surprise: daughter Antonia Bennett will join him for this concert! Contact the MACC for ticket pricing and more information!