Exciting new Maui Wedding Ideas for 2018! Follow the trend of the Islands!
2018 Maui wedding ideas don't have to be limited because you're having a destination wedding in Hawaii. Stretch your imagination and work with our talented team. Explore some of these 2018 Maui Wedding ideas yourself!
Beach Attire: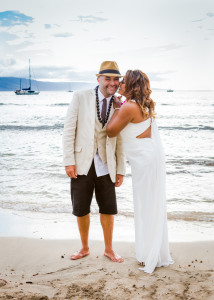 Our researchers anticipate that 2018 Maui Weddings will bring back the elegance in beach attire! As we approach the second half of 2017, casual-chic beach attire is ramping up.  2015 showed us tuxedos on the beach… 2016 went the opposite direction with the return of khaki pants and white button up shirts. 2017 brought in a nice mix of bow ties, colored pants, formal dresses and matching colors for guest attire. 2018 is expected to continue this wave of beach fashion with more mauve, burgandy and vintage Hawaiian colors.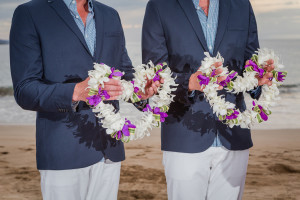 Make your wedding a notch above the rest by adding a subtle flair that denotes your personalities. It's not simply about the bride anymore.  Another great Maui wedding idea- make a statement in your Maui wedding photos!
Maui Wedding Ideas: Ceremony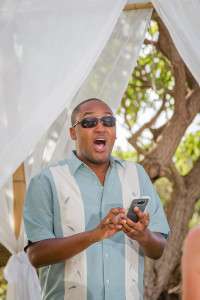 Spice up your Maui Beach Wedding with the addition of a dove release or monarch butterfly release. Want a way to have your special guests feel included in the ceremony? Why not have them each release a butterfly or ask a parent to read a poem during your ceremony? Have someone with musical experience? Why not invite someone to sing at your wedding? Work with our amazing musicians to get just the right sound for your ambiance. A perfectly timed poem or scripture reading by someone dear to your heart can really elevate your wedding.
.
Maui Wedding Ideas: Reception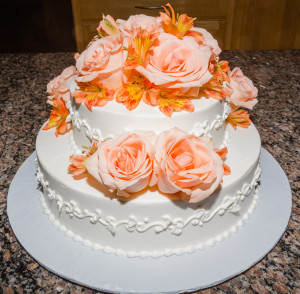 Rather than ordering a wedding cake along with table centerpieces, why not order smaller wedding cakes and display them AS your centerpieces? It not only carries your theme throughout the room and allows for  quite the conversation pieces, but also allows you to stretch your budget for other exciting reception ideas. Imagine the intimacy it would bring when you and your spouse circulate toward the end of the evening and cut the first piece of each cake with those guests at the table. Your guests would feel your one-on-one attention and remember how unique you were to do that with them.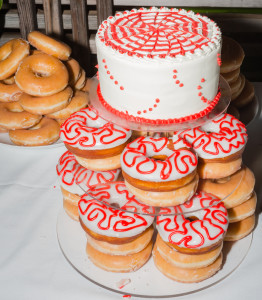 Not feeling the traditional wedding cake? Why not vote for a caramelized fruit tart, cupcake cake or a tiered donuts cake? 2016 Maui Weddings will have a number of fresh new, innovative choices for culinary delights.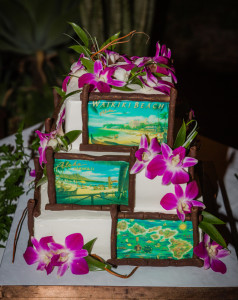 Amazing new bakers and culinary artists have been breaking into the scene this year, as well as tried-and-true shops stretching their creative boundaries. All this in preparation for a brighter, sweeter 2018! Pictures printed on rice paper with edible ink… bamboo twigs made of frosting… decorations of spun sugar and local florals.
Let your imagine flow or let our design team advise you. We can take any Maui wedding idea and make it into a dream wedding!
.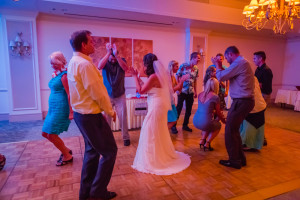 Trying to decide whether or not to hire a DJ for your smaller reception? Consider this: Working with our talented and personable DJ ahead of time can shape your evening into the style of party you want it to be. You can spend hours making decisions on the decor with your Maui wedding planner only to find that your guests don't want to leave their seats. Your DJ can keep the flow going as well as ensure you don't miss special, unique moments.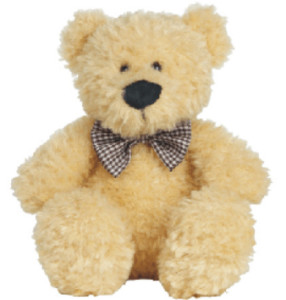 For example… are you inviting little ones to your reception? Why not include them by adding a teddy bear toss before the garter & bouquet toss? You'll enjoy the enthusiasm from the kids and parent alike while getting everyone in the mood to continue the party out of their seats and onto the dance floor!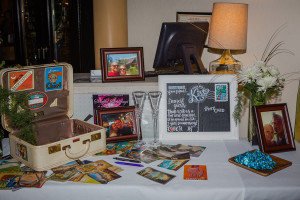 Looking for an innovative way to remind your guests of all the fun times that led up to your special day? Why not work with our designers to create a video slide show that you can display at the reception? We can set it up on a laptop with loop or use our portable video projector to bring your adventures to life! You can create a designer card table to captivate your guests as they arrive at your reception. We can tie in your theme and leave your guests talking about your special day for months to come!
Don't let the idea of a destination wedding limit your creativity. Planning a wedding and reception from miles away can be easy with the right wedding planner and design team. Your intimate beach wedding can be absolutely amazing and your reception will leave your guests talking about YOUR wedding above all others. If you're only inviting your closest friends and family (ohana), don't let that stop you from creating your dream experience. We can arrange intimate receptions as well as full scale fairy tale moments. Give us a call to discuss your vision!
Aloha!
Aloha Maui Dream Weddings